Operating System- Windows NT Terminal Server 4.0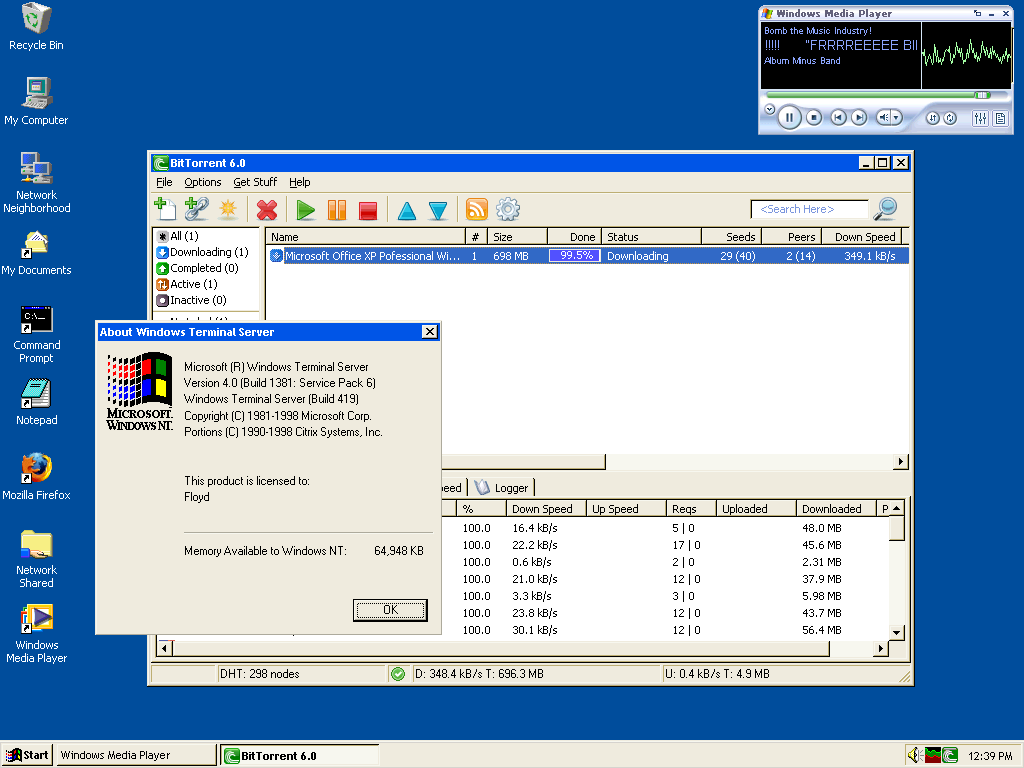 Yes, that is one of the Windows Media player 9 skins, and Yes, I am torrenting Microsoft Office XP, it runs great on here as well, I even have speech sysnthisis and recognition.
Browser- Internet Explorer 6.0:
Firefox 2 works perfectly, but regerettably IE6 is much faster, but what fun would it be not displaying some weird error? IE2 is also installed, but only my website works in it.
To those of you who say that the color scheme is wrong, I happen to like the Windows XP color scheme, It is in use on nearly all of my computers, exept those running XP, ironically.